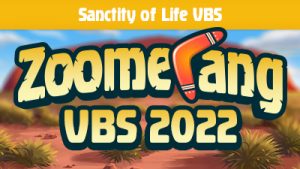 This year VBS is July 11-15 each evening @ 6pm-8:30pm at the church in the Family Life Center (address at the bottom of the page), for kindergarten through 6th grade.
Family Day for VBS will be held on Sunday, July 17, also in the Family Life Center. It will start at 9:30am with the carnival to follow. Please mark on your registration whether you will be able to attend and how many people will be coming so we can fully prepare. Thank you!
Click the link below for the VBS registration. Please fill out completely.
You can return the completed registration by email (email to fbc@fbcafton.org). You can also give the completed registration to the church secretary in person during the office hours listed at the bottom of the page or to the VBS leader, Kim Smith.
Thank you and we look forward to seeing you and your child(ren) at VBS this year!